FREE CONCERT – Drum Brothers
July 15, 2021 @ 7:00 pm

-

8:30 pm

Free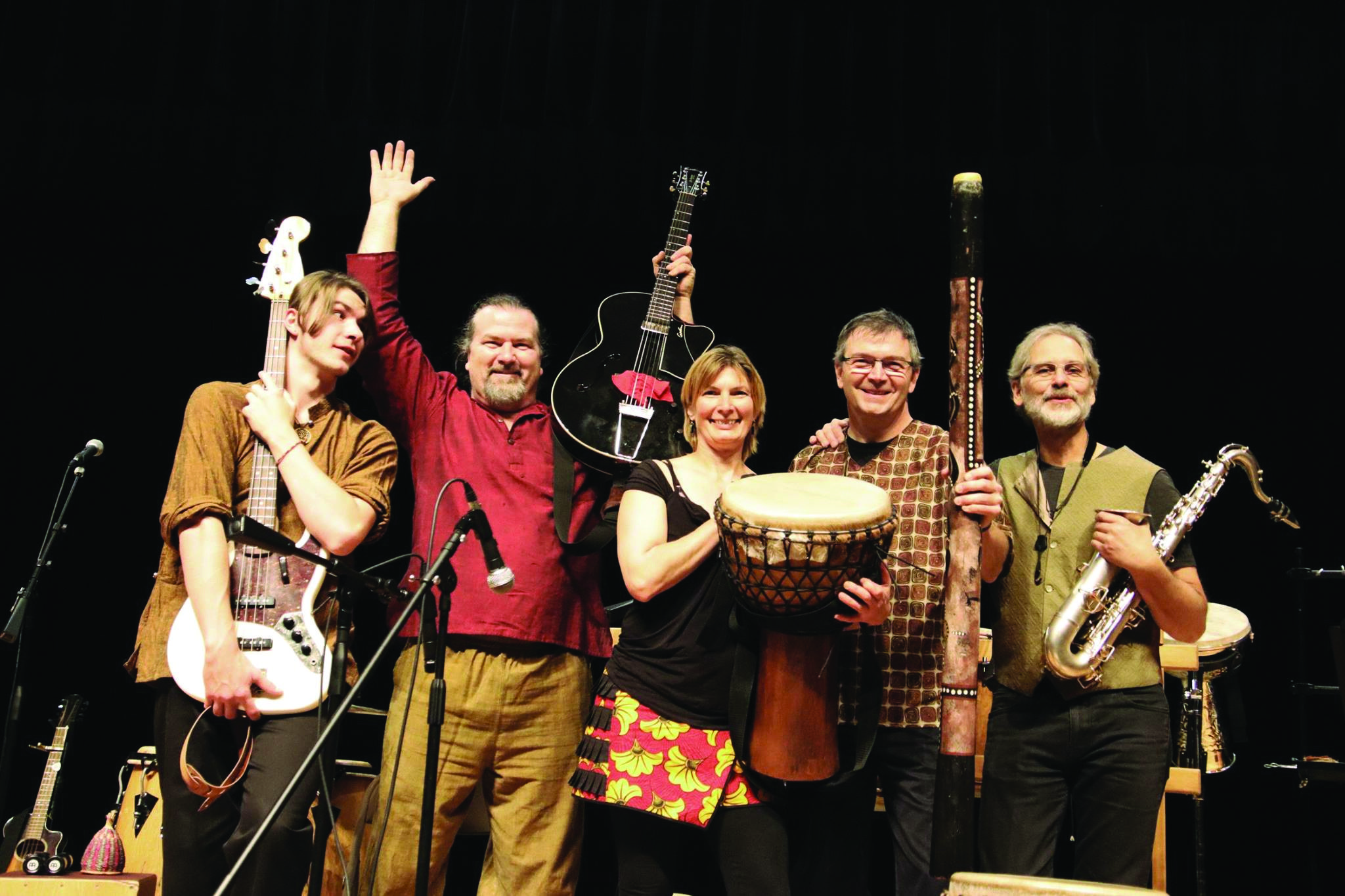 In the late 1980's, Matthew and his brother Patrick Marsolek were inspired by the music created during evening circles at the Feathered Pipe Ranch, an educational center west of Helena, Montana. Patrick began making drum, the instruments were so popular with the Feathered Pipe's guests that they were purchased immediately. Matthew soon joined him and the two set up shop in the Ranch's garage. During this time, Matthew began studying West African music with his friend and teacher, Michael Harrison.
In the fall of 1989, Michael Marsolek left Portland to join Matthew and Patrick in the musical trio, The Marsolek Brothers. The three also worked together in the newly named drum–building company, Drum Brothers Drums. Not long after this, their father David also moved to Montana to be part of the venture. Drum Brothers Drums has distributed hand–crafted instruments across the United States and in Canada.
Drum Brothers began performing together as a musical group on New Year's Eve 1994. The early group consisted of Matthew, Michael and David Marsolek, and Casey Alexander.
The band soon developed a following in Western Montana and released their debut CD, Power of Rhythm, in early 1997. In mid 1997, David and Casey left the band to follow other interests.
Multi–instrumentalist Lawrence Duncan, joined the band in June 1997. Nathan Zavalney followed that November. Nathan played with the band for 10 fun filled years and then in 2007, went on to follow other pursuits. In 2008, Colin Ruggiero joined Drum Brothers and played with the group until 2017. As of summer 2018, Drum Brothers' newest members are Tracy Topp and Ravi Topp Marsolek.
Appropriate commensurate COVID‐19 precautions will be followed.
This season there will be no St. John's BBQ or Concert Openers.
Welcome to bring your own picnic dinner.
Food Trucks available.