FREE CONCERT – Victor Wainwright and the Train
August 5, 2021 @ 7:00 pm

-

8:30 pm

Free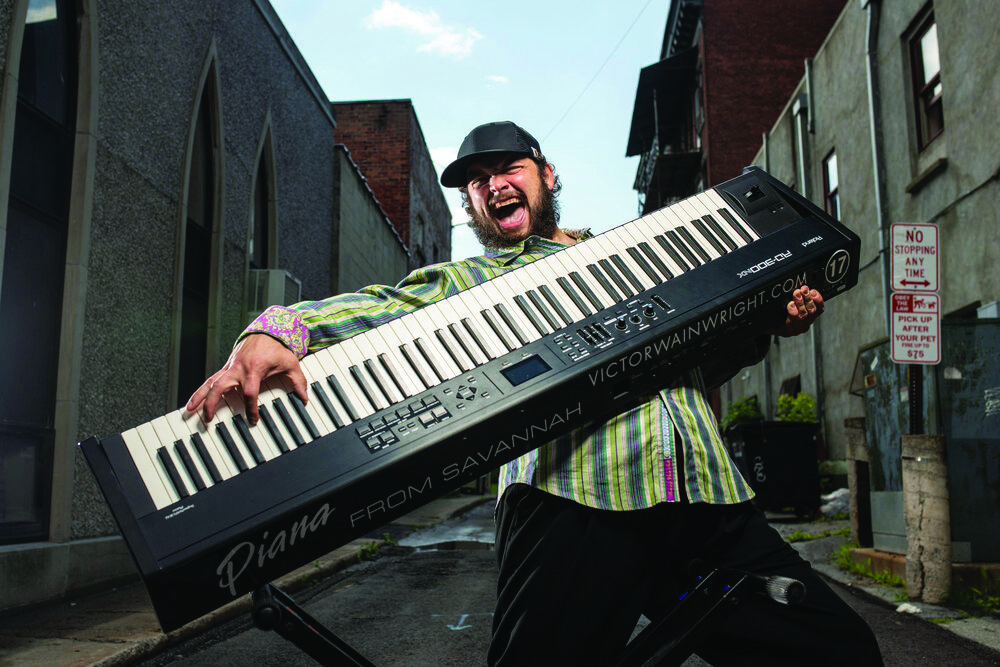 Though his career began over a decade ago with genuine rock n' roll honky–tonk, Wainwright has broadened his artistic scope over the years to include music representing virtually every corner of the roots music world. His insatiable interest in music discovery, sheer love for entertaining and curiosity have led him all around the world, and the resulting perspective is a reflection of his passion for entertaining and creating progressive roots music in an effort to move the art–form forward.
On this white–knuckle ride, only The Train could keep the music on the tracks. "I ended up with a hit–squad of downright amazing musicians that shared my curiosity for all corners of the roots genre. We wanted to capture how we feel performing, right smack–dab on the records we make, and I believe we've done that. Now I just try to keep up."
In truth, Wainwright has always been an artist that sets the pace. Born into a musical family in Savannah, Georgia, the formative influence of his father's vocals and grandfather's rolling boogie–woogie piano compelled him into a life of music. By 2005, he'd announced his talent with solo debut, Piana' From Savannah, while his central role in Southern Hospitality and partnership with Stephen Dees in WildRoots has seen him ignite stages and stereos for over a decade.
Among his numerous accolades: Wainwright has won six total Blues Music Awards, charted #1 on the Top 10 in the U.S. Billboard and was Nominated for a 2019 GRAMMY.
A man of many talents, Wainwright is a composer, producer, vocalist, piano player and award–winning entertainer.
Appropriate commensurate COVID‐19 precautions will be followed.
This season there will be no St. John's BBQ or Concert Openers.
Welcome to bring your own picnic dinner.
Food Trucks available.