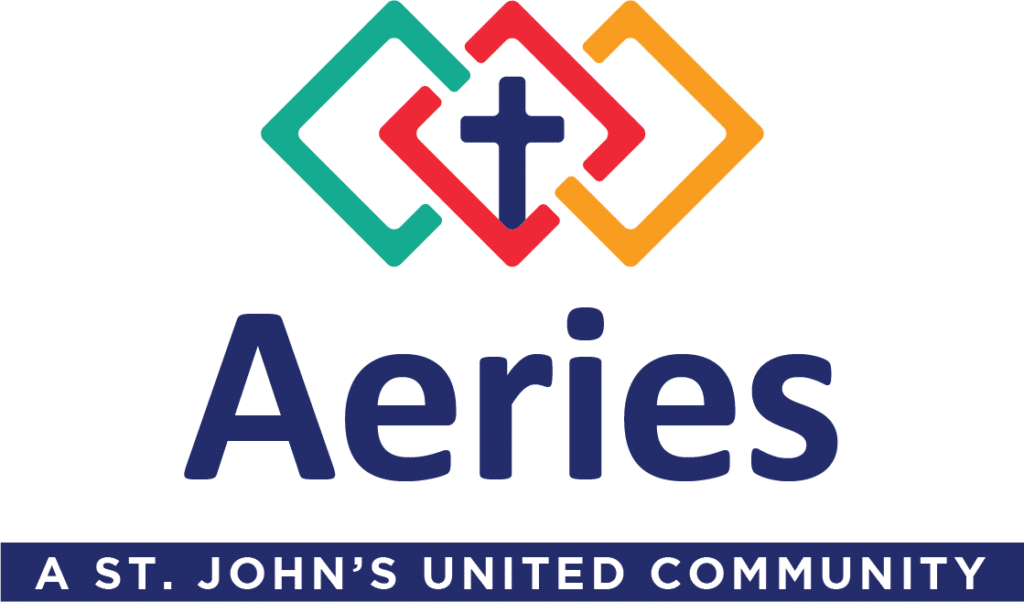 We're planning an exclusive neighborhood…and you're invited!
Come join us for drinks and hors d'oeuvres while you learn about Aeries, a new neighborhood coming to St. John's United for active adults over 55.
We look forward to seeing you at this exciting event and showing you why Aeries will be the ultimate elevated living experience for you.
Wednesday, October 18th or Thursday, October 26th
3:00 to 4:00 PM
St. John's United Lillis Center
2429 Mission Way (Lower Level)
RSVP: by calling Lisa Sorensen at 406-655-5203
or with the form below
Want a sneek peak before you come:
WHO: For those 55 years of age and forward, who desire large luxury units within an active community with private access, lots of amenities, and most importantly who want an invaluable connection to St. John's United.
WHAT: A 7+ floor luxury tower that has 84+ high end units with amazing views, decks, storage, parking garage, multiple dining venues, community areas that include aquatics, fitness, health, shops, theater, pickle ball, dog parks, AND more… (Conceptual & will evolve)
WHEN: We have just publicly launched this project as we seek 250 priority members who have an interest in seeing this community built. It will likely be 4+ years to presell, build, and open.
WHERE: On the beautiful and spacious St. John's United Campus on west end of Billings. At key points in the process, the yellow areas of the building will come down to prepare for the new community going up.
NEXT: We are accepting Priority Membership with a $1,000 (90% refundable) deposit that establishes your place in line to be able to choose your apartment at a later date.
Come learn, see video, and ask questions about this exciting project. Since there are added benefits associated to establishing your priority membership date as early as you can, request your Priority Member form to sign up today.
Note: Becoming a Priority Member is NOT a decision to move right now, but rather a way for you to show interest for the future. And it's an organized way for us to distribute information later to those who are interested.