As the newest St. John's United development in the Billings area, WyndStone offers an array of living options to ensure residents settle into an engaging and adaptive community. Independent living, assisted living, and memory care services support residents' wellbeing from the scenic Billings Heights campus. St. John's United continuum of care is wholly accessible from the WyndStone campus, with residents receiving priority access to independent living and supportive services offered at Meadowlark Landing and memory care at Novak Cottage. WyndStone honors the distinctive care needs and values of residents and their families so as to provide flexible and mindful experiences.
Twelve available floorplans offered at WyndStone ensure residents can choose a living space that best fits their lifestyle. These spacious one bedroom and two bedroom suites are equipped with private bathrooms, washers and dryers, ample closet space, individual climate control, and patio space (available for certain arrangements).
Other living and leisure amenities available at the residence include:
24 hour emergency response
Access to case management teams for planned and unplanned hospitalizations
Weekly housekeeping
Restaurant-style dining
Social and physical wellness activities

Aquatic center
Fitness center

Garage access and storage space
Schedule a tour of the WyndStone independent living residences and find your ideal floor plan. Give us a call at (406) 325-8600.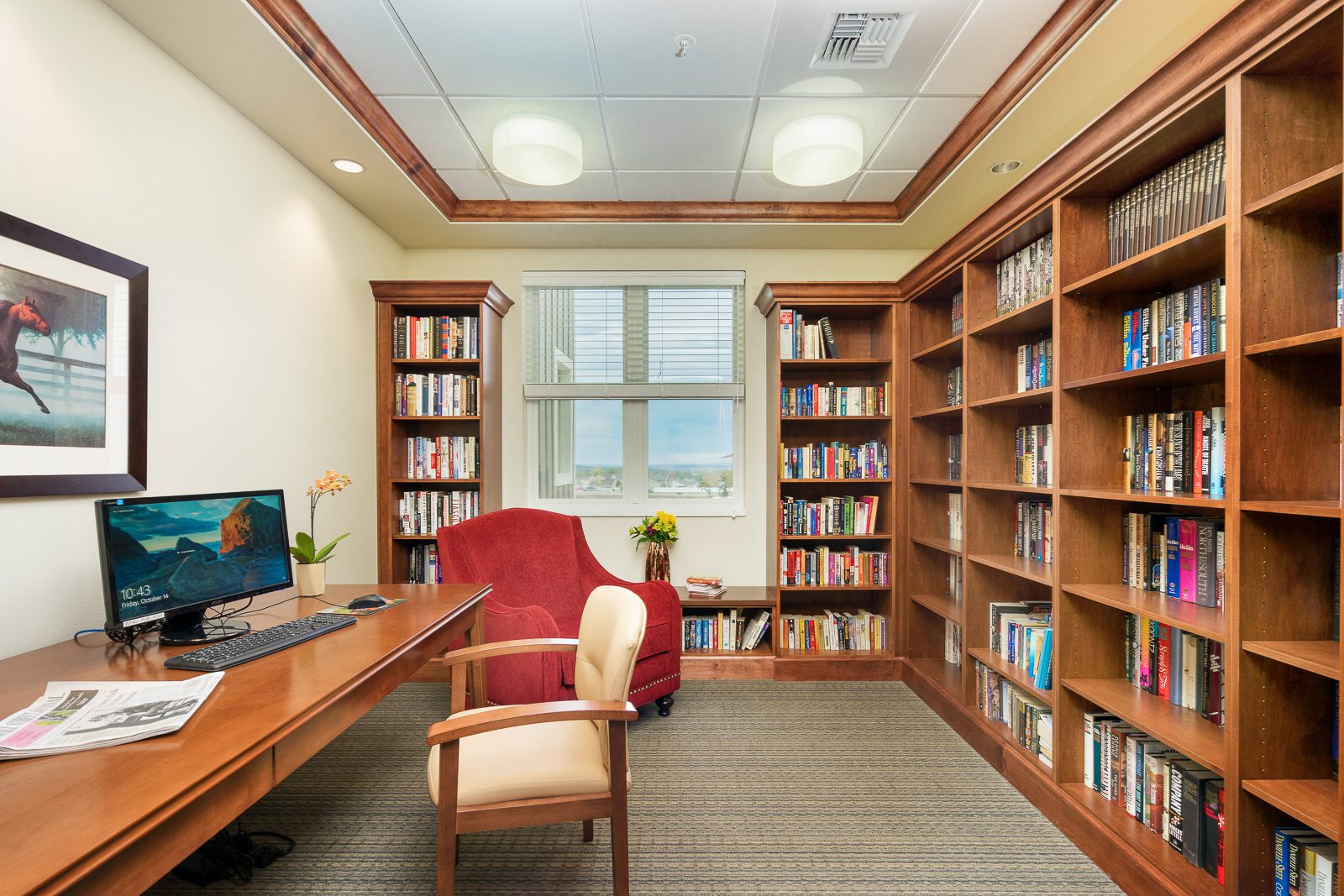 Curl up with a good book or catch up on the news in WyndStone's cozy Library and Professional Center.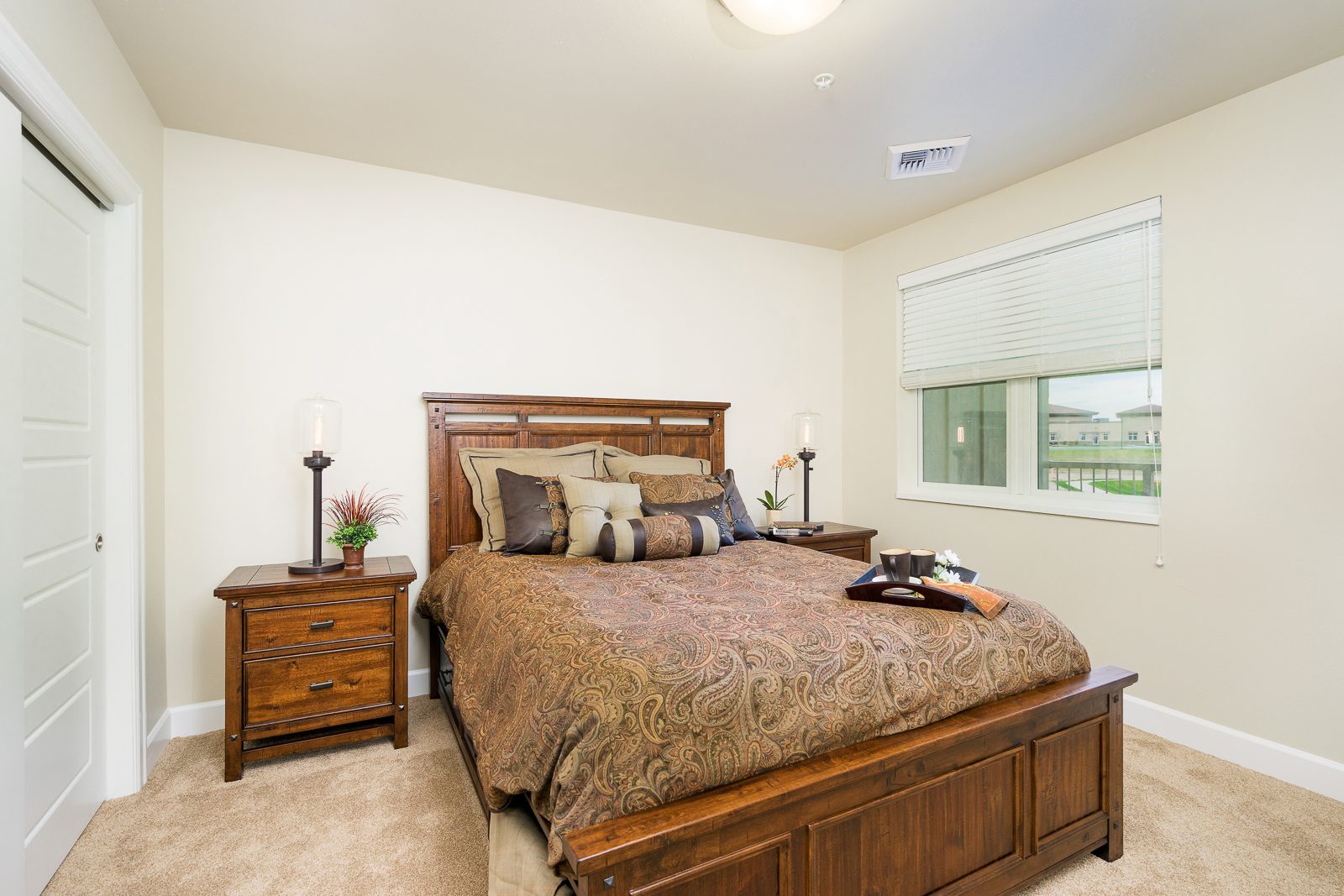 WyndStone apartments feature spacious bedrooms and closets.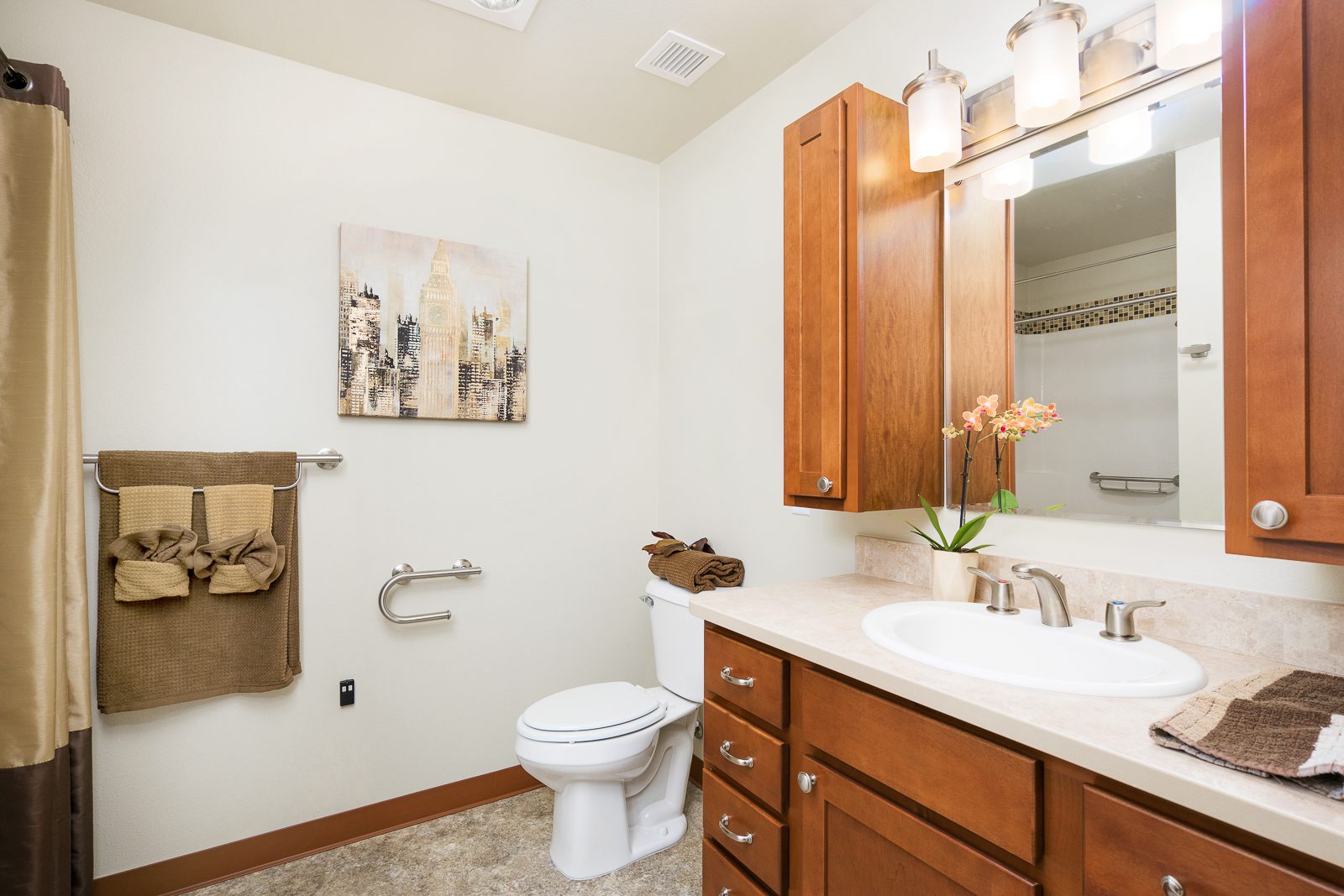 Apartment bathrooms feature vanity with lots of storage, walk-in shower and personal washer/dryer units.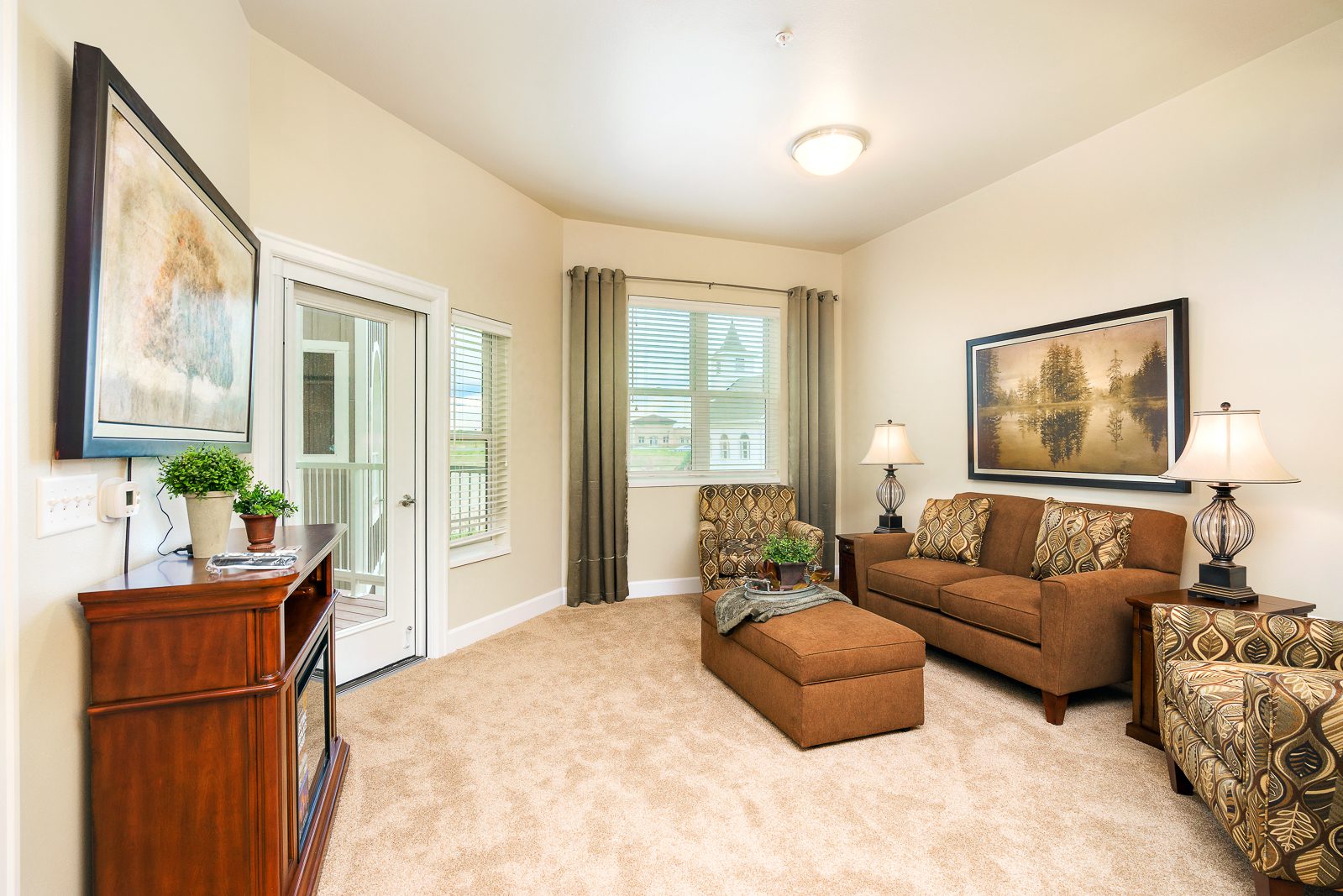 WyndStone's beautiful apartments feature open floorplans.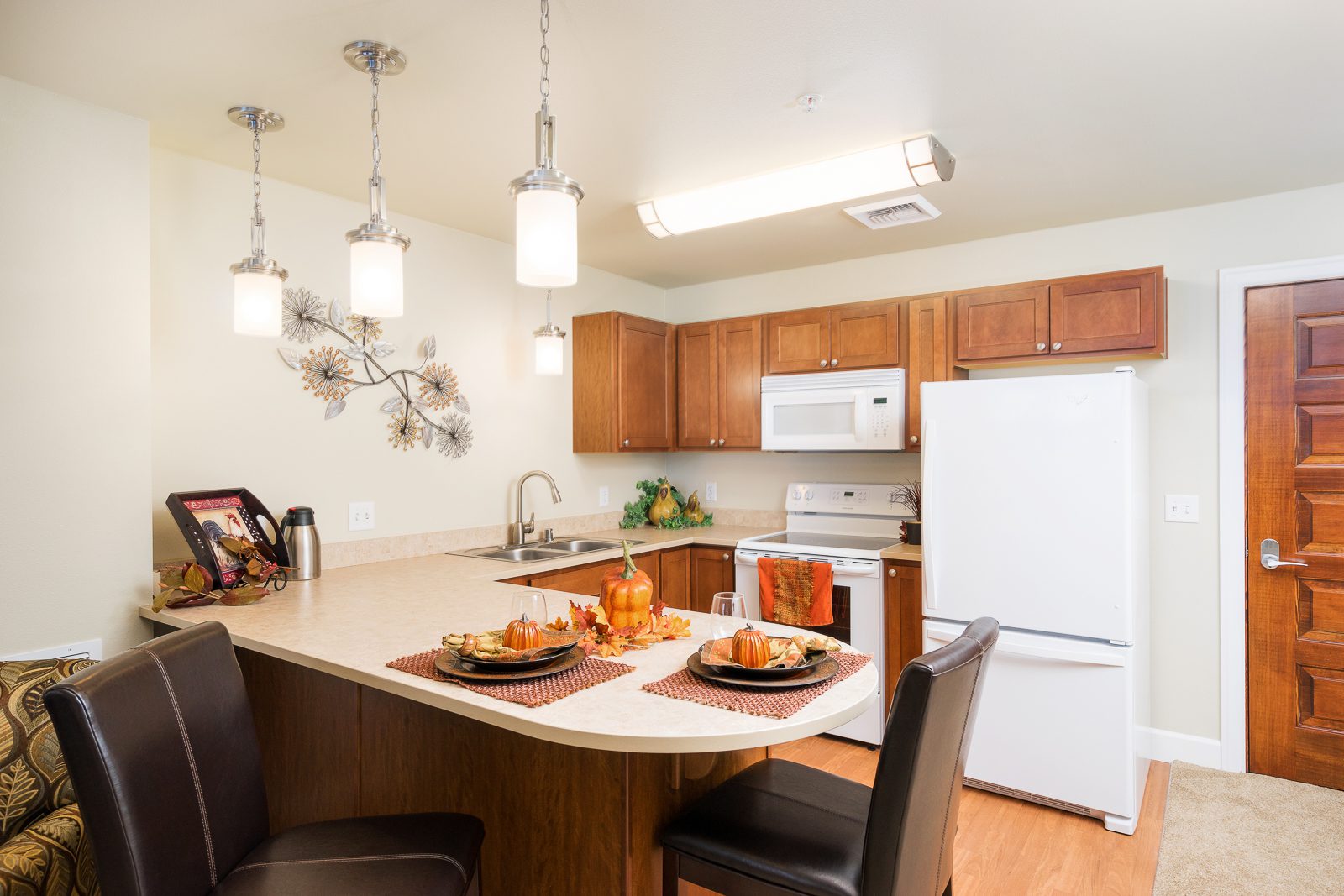 WyndStone apartments offer full kitchens with appliances, spacious cupboards and an inviting breakfast bar.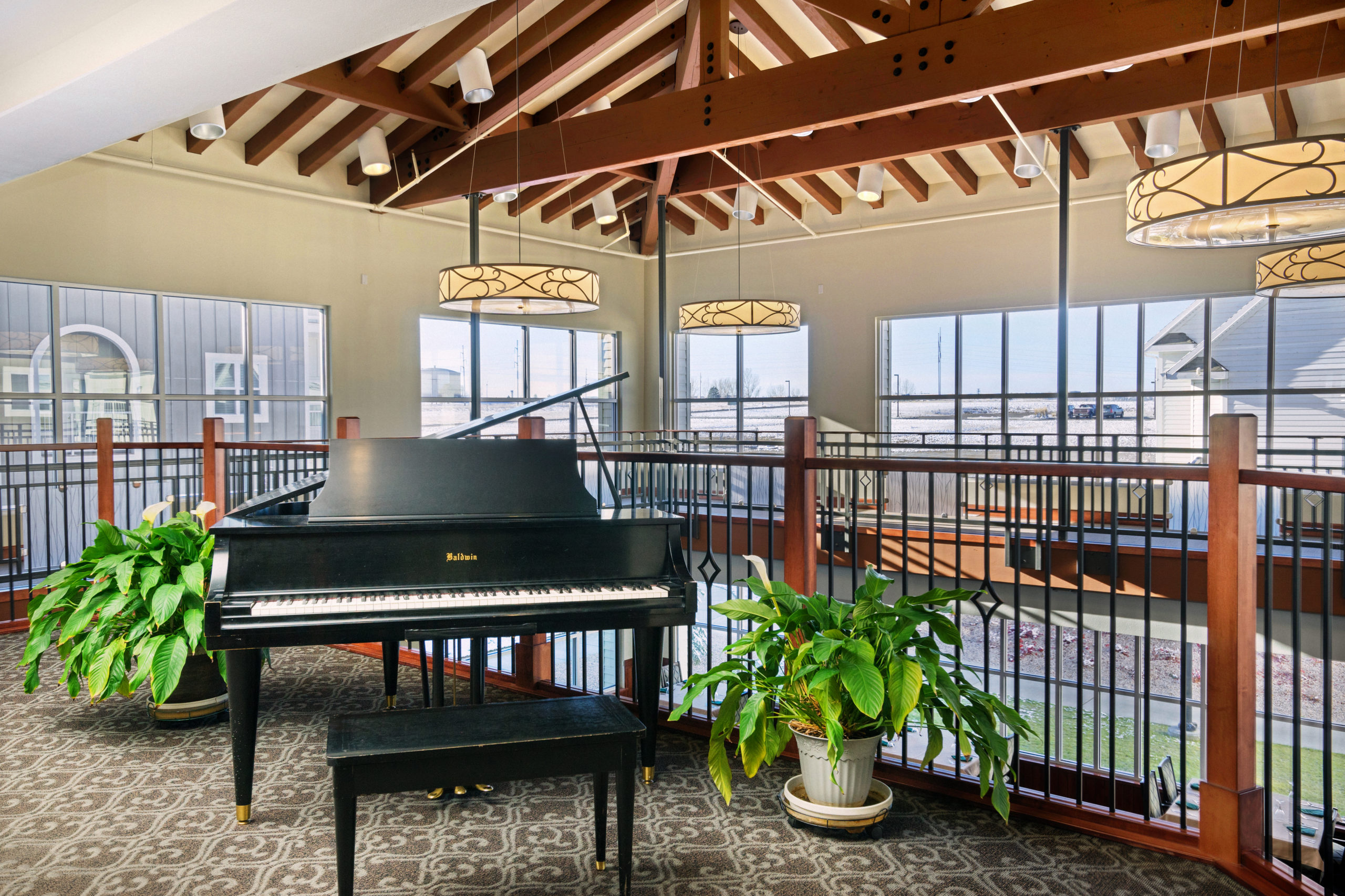 Find inspiration in WyndStone's beautiful architectural features throughout the community.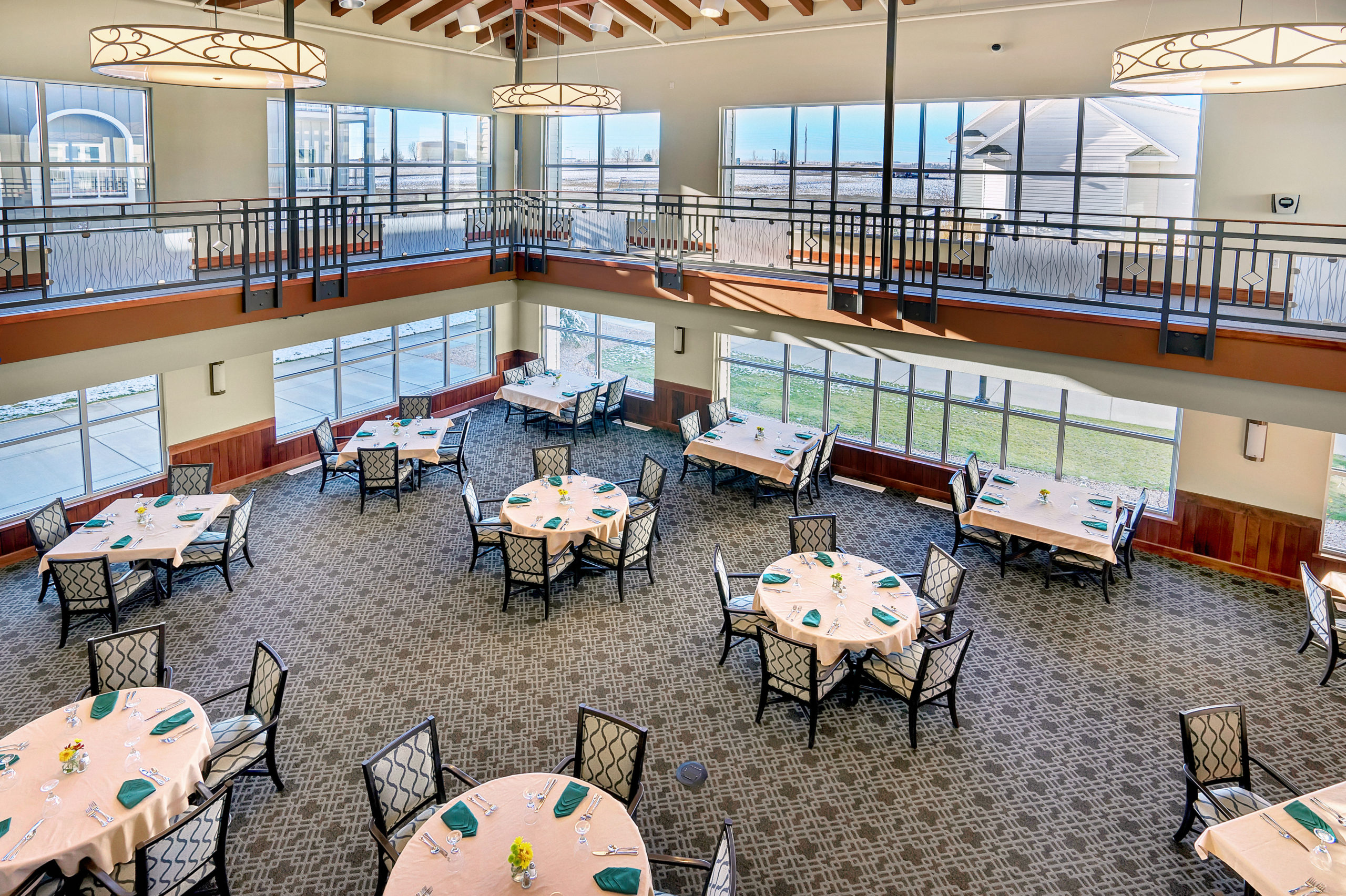 WyndStone's unique balcony above the dining room can serve as an indoor walking path or an inviting venue for a cocktail party.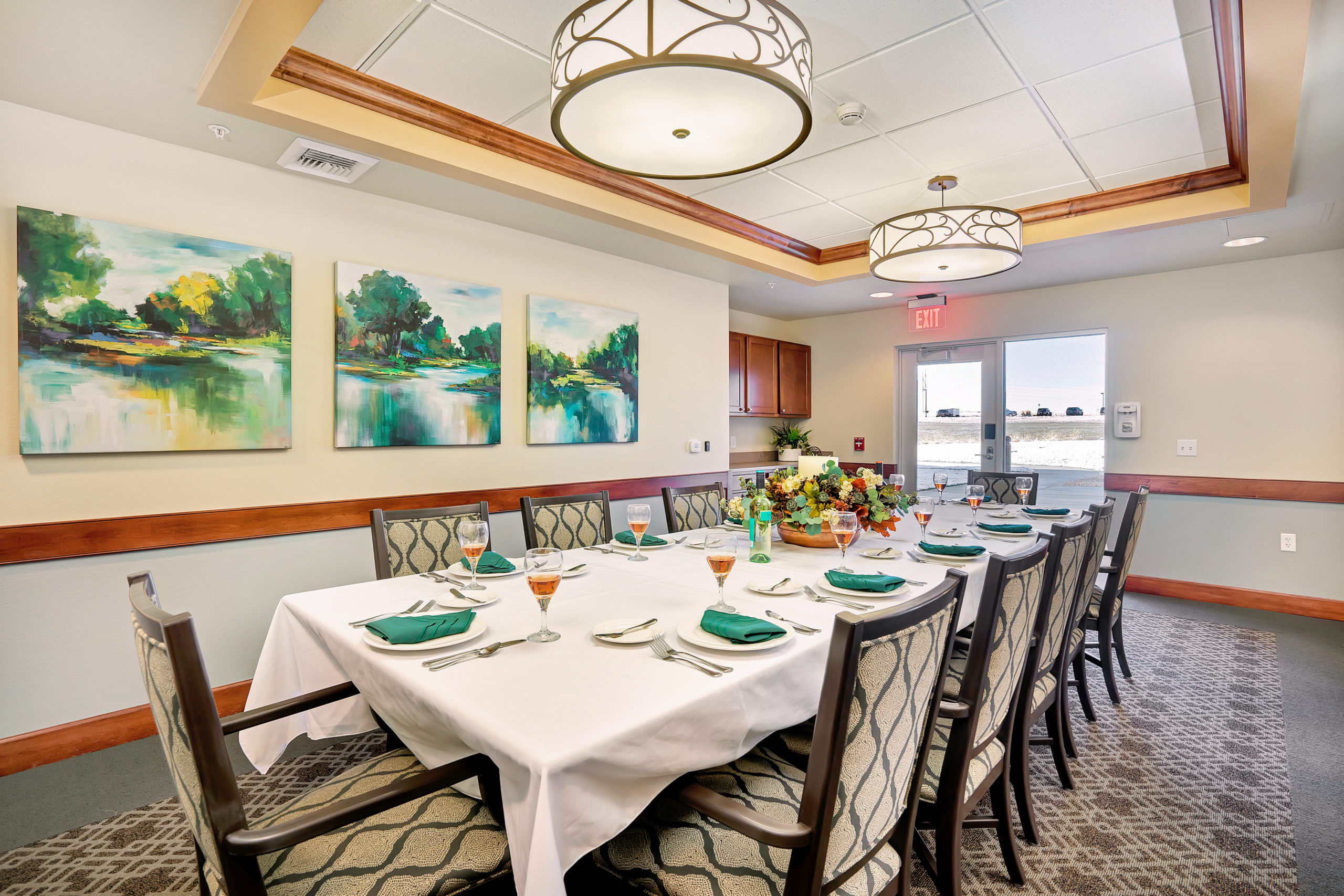 Entertain your family and other special guests in WyndStone's airy private dining room.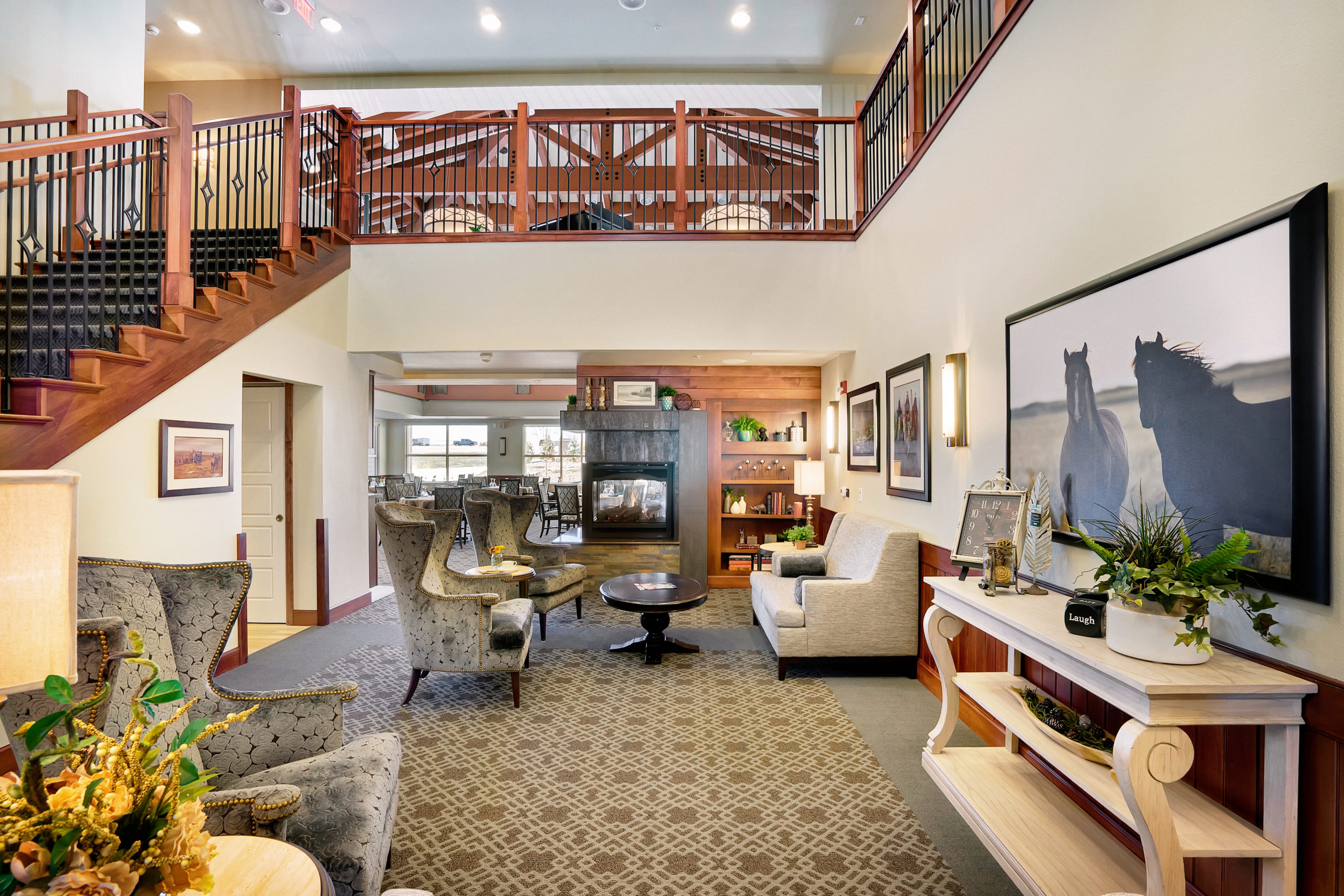 WyndStone offers spacious common areas for a myriad of social gatherings.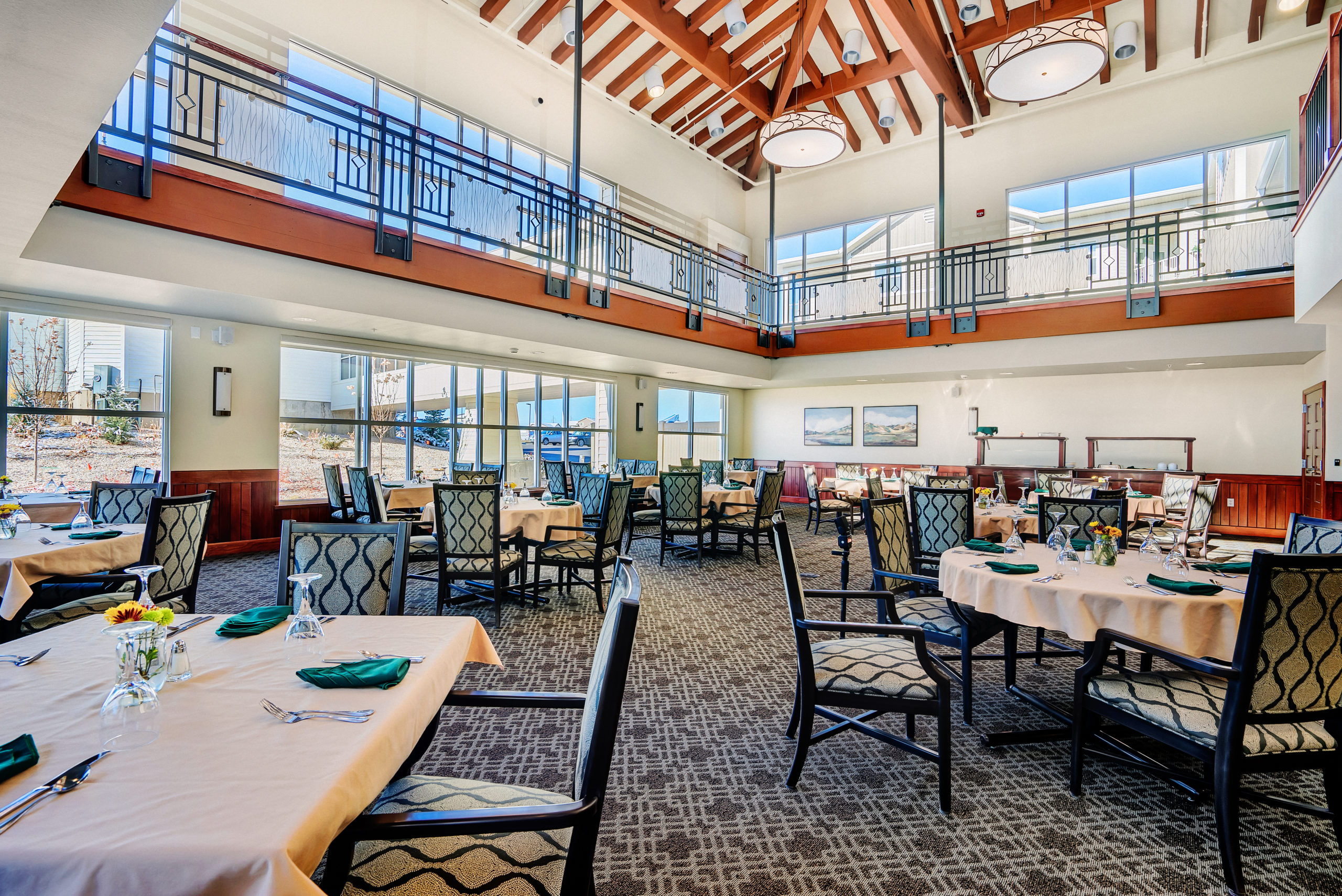 Enjoy a restaurant-style experience in WyndStone's elegant dining room.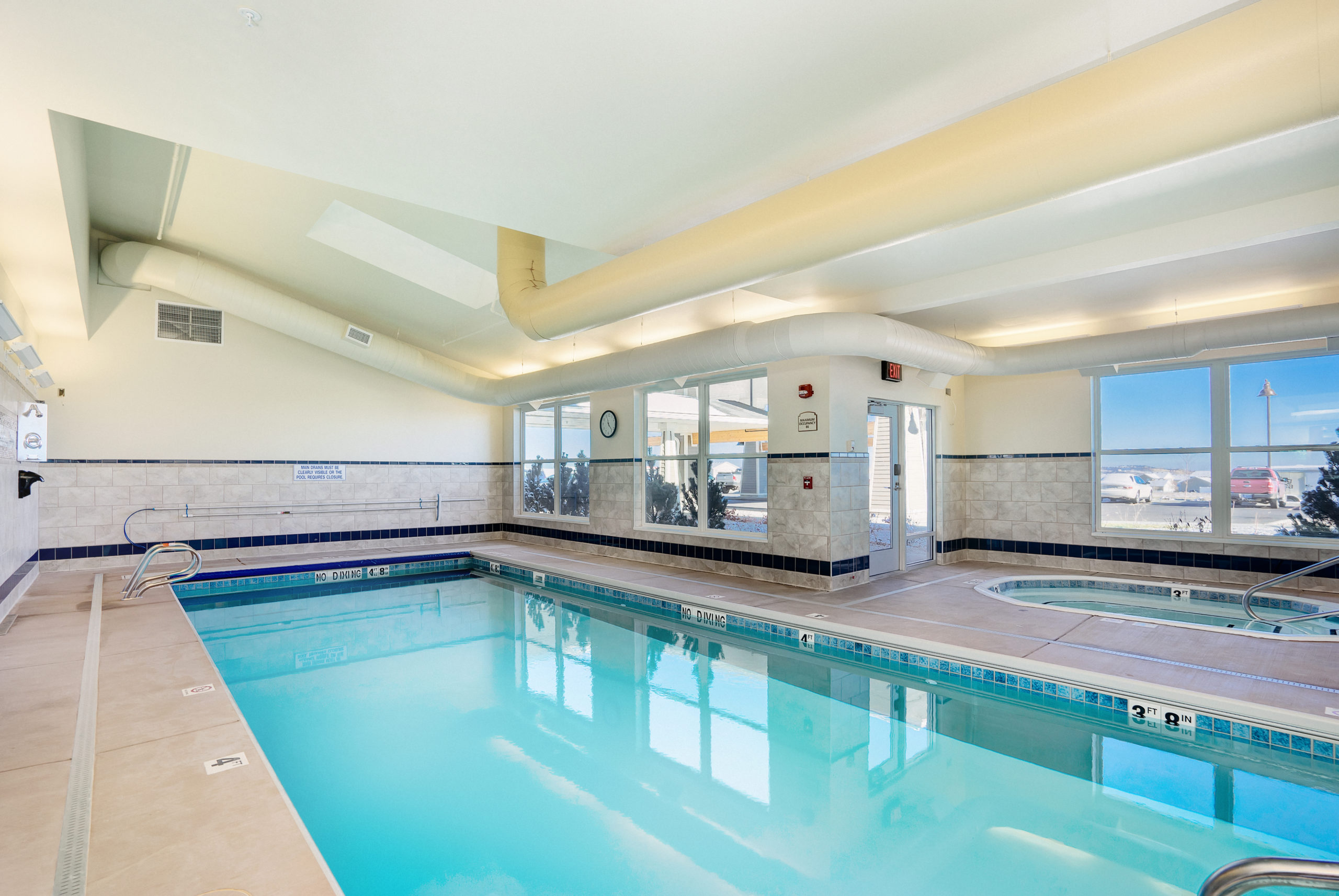 Stay healthy and active with a lap swim or aqua-aerobics class in WyndStone's warm-water lap/exercise pool or relax and recharge in the inviting hot tub.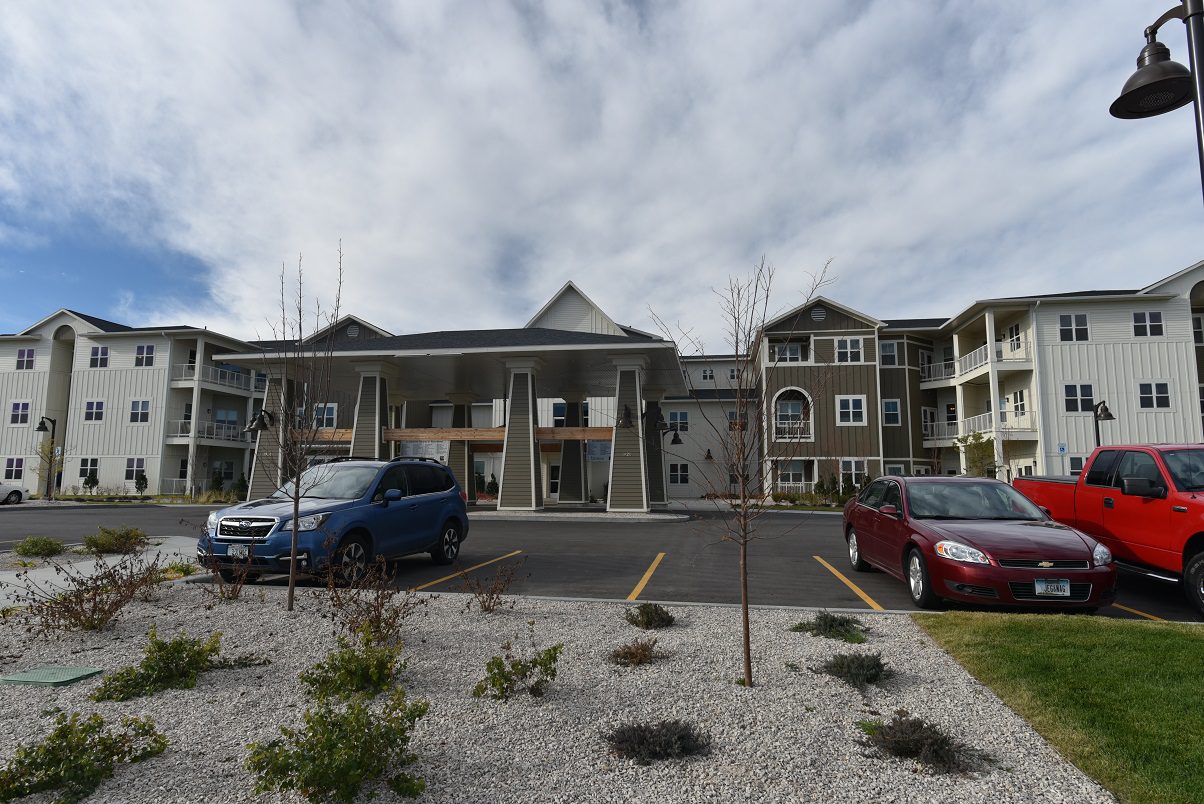 WyndStone's campus features independent and assisted living apartments, as well as memory support, all under one roof!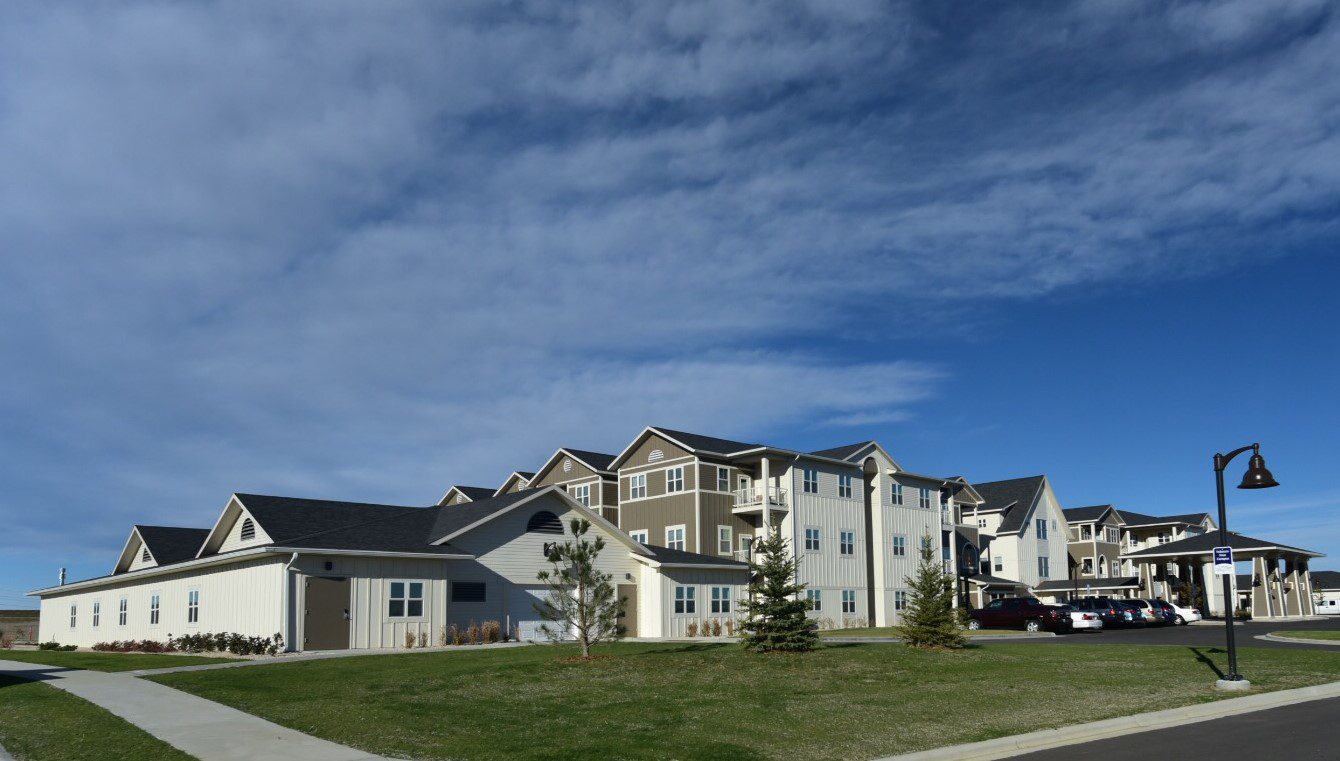 WyndStone's attached, heated garage also contains an operating woodshop for resident use.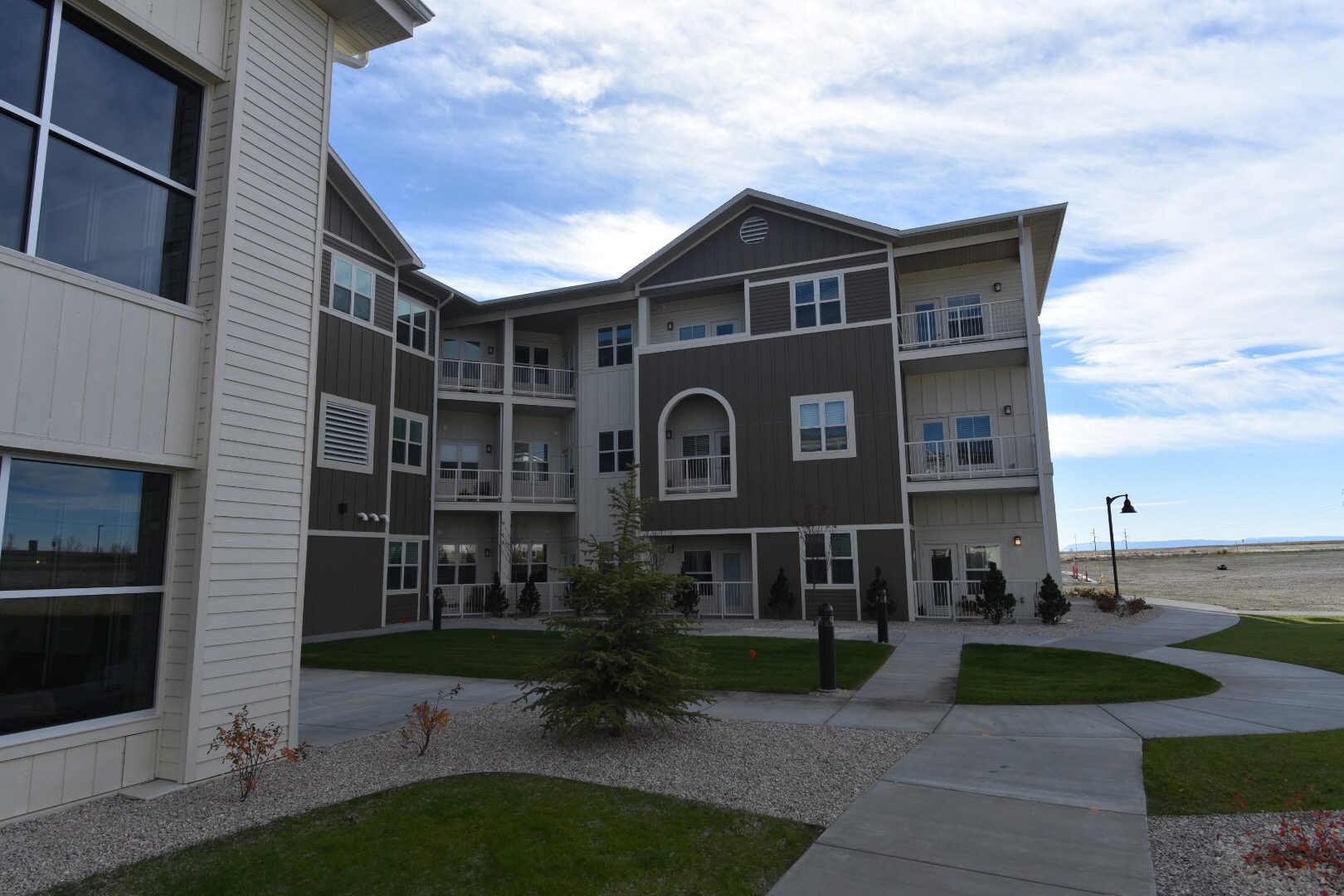 Relax and enjoy the outdoors on your personal patio or balcony in your WyndStone apartment.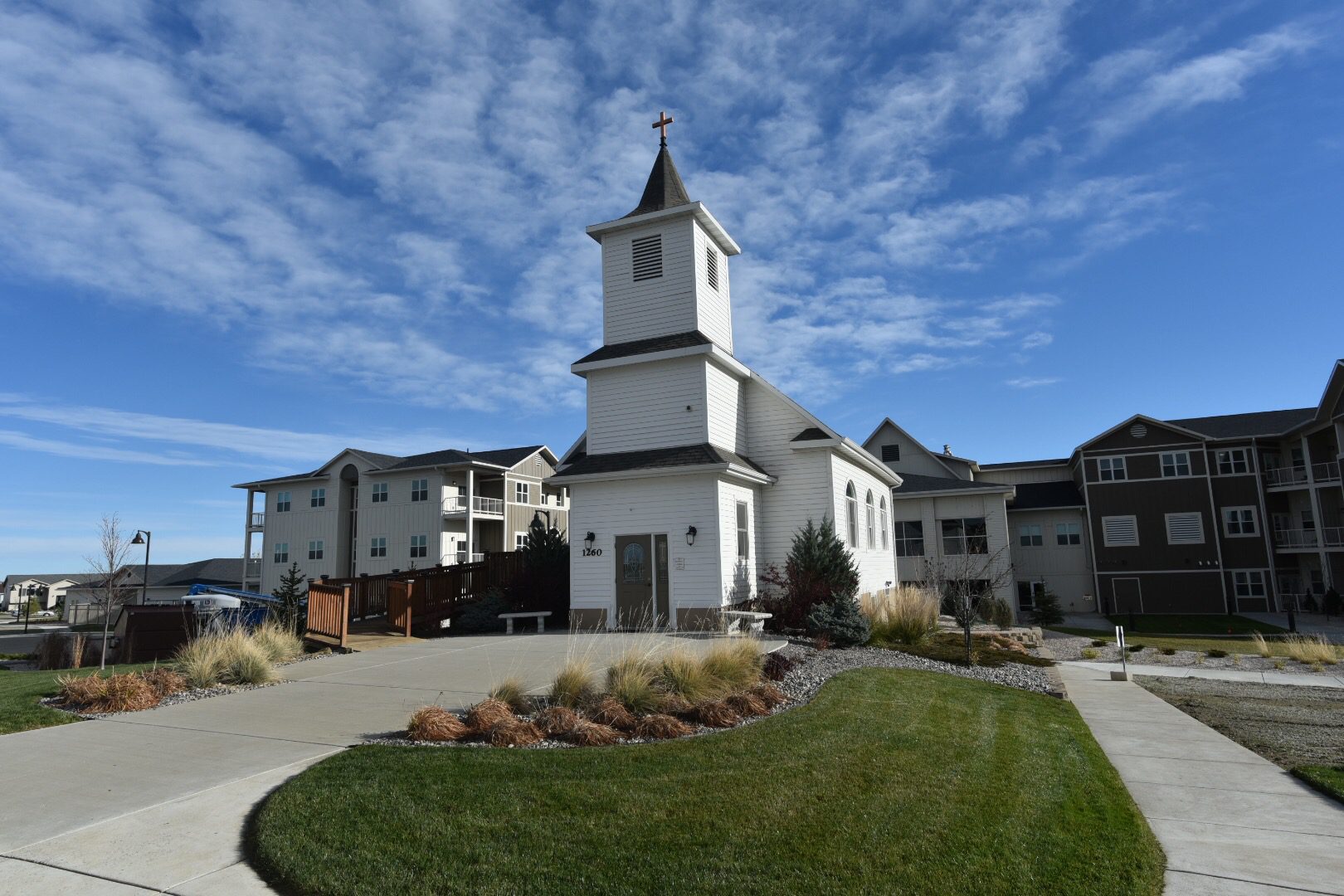 The heart and soul of the WyndStone campus is in the Little White Church, an historic building moved from Box Elder, MT offering a variety of worship opportunities for residents.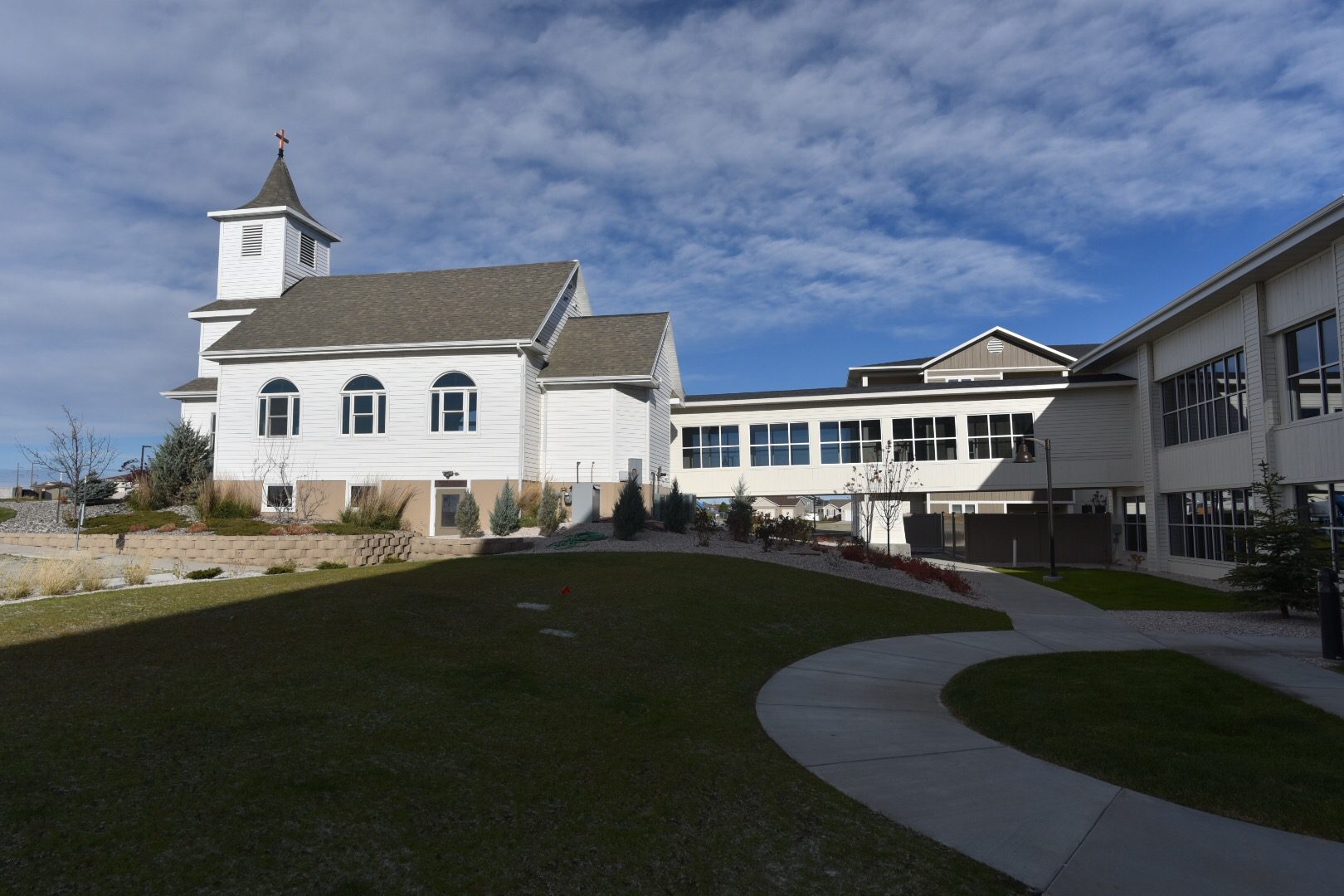 ---
St. John's United would like to thank you for your support. Your feedback is important to us. Please take a few minutes to offer a review and spread the good word!
Want more information? Let us know.