In 2019, the Gainan family donated their iconic floral and gift shop, located on 30th Street in downtown Billings, to St. John's United. The building was constructed in 1986 and included a state of the art greenhouse. The greenhouse is now being utilized to grow lettuce and herbs to sell to the St. John's culinary services provider and as an Urban Horticulture Education Center providing learning opportunities for local students.
The greenhouse utilizes cutting edge aeroponic vertical farming techniques to produce delicious greens. Rainwater will be harvested using seven collection barrels that will supply water year round, and solar panels with a net meter will be installed allowing the greenhouse to function sustainably and without operating expenses.
Urban Horticulture Education Center
St. John's United and Billings Public Schools have partnered to create the Urban Horticulture Education Center (UHEC) greenhouse that will be used as a year-round classroom for high school students enrolled in Future Ready, Frameworks and Special Education programs to gain on the job experience in urban agriculture for high school credit. The UHEC greenhouse will be an intergenerational space where students will work alongside St. John's residents as they are involved in every step of the growing process from starting seeds to harvesting.
In addition to high school students, the UHEC greenhouse will provide learning opportunities for approximately 600 middle school and elementary students as a fieldtrip destination and curricula supplementation for Project Lead the Way.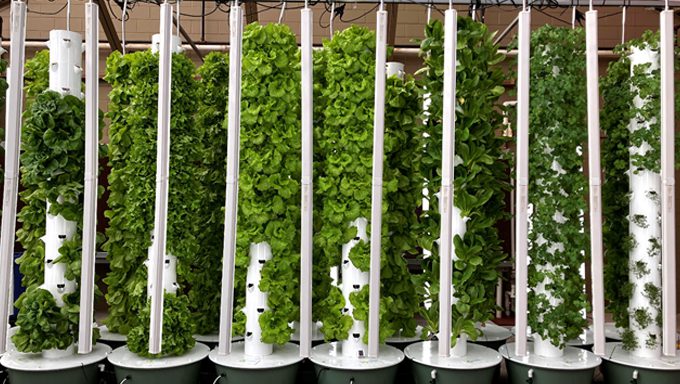 Why Aeroponic Vertical Farming?
Water Saving: Aeroponic technology uses only about 5% of the water used in conventional farming.
Space Saving: Growing vertically saves 75%-95% of space.
Increased Nutrient Density: This system produces crops with higher nutrient density, increased antioxidants, improved flavonoids (aka tastiness), and better crop yields compared to traditional soil farming.
No Soil: Fresh food can be produced in inner cities and in areas where soils have been destroyed.
Reductions in Carbon Footprint: Normally, food grown on the farm requires higher transportation inputs including tractors, trucks, and fuel to move it to its destination. Vertical farming can be set up in close proximity to consumers, lowering transportation inputs. It can also be done sustainably by using rainwater and solar power.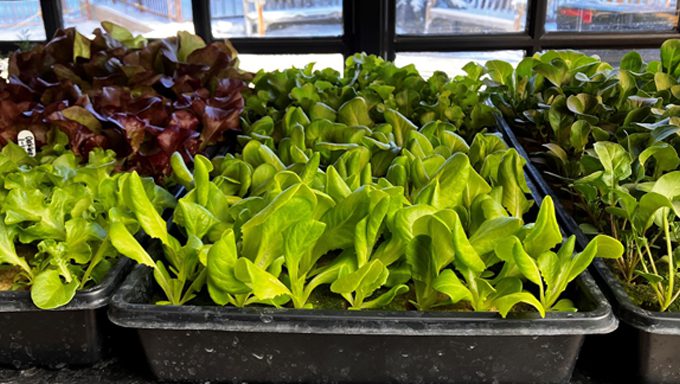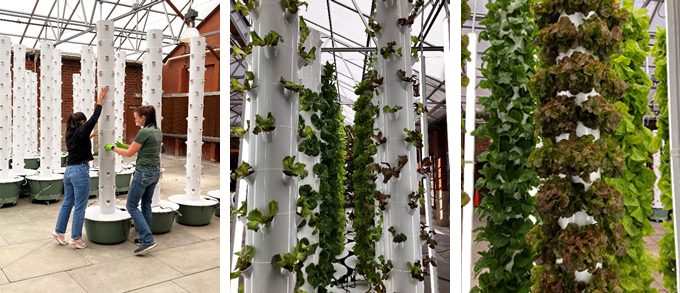 Greenhouse Goals
The Greenhouse will facilitate a nurturing environment for residents of St. John's United by providing inter-generational life enrichment opportunities and fresh food to eat.
Serve as a learning place for Students of Billings School District 2 by providing work and education opportunities.
Supply the chefs at St. John's United with fresh greens.
---
---
Watch an aeroponic greenhouse manager's morning routine:
How to plant an aeroponic tower:
---