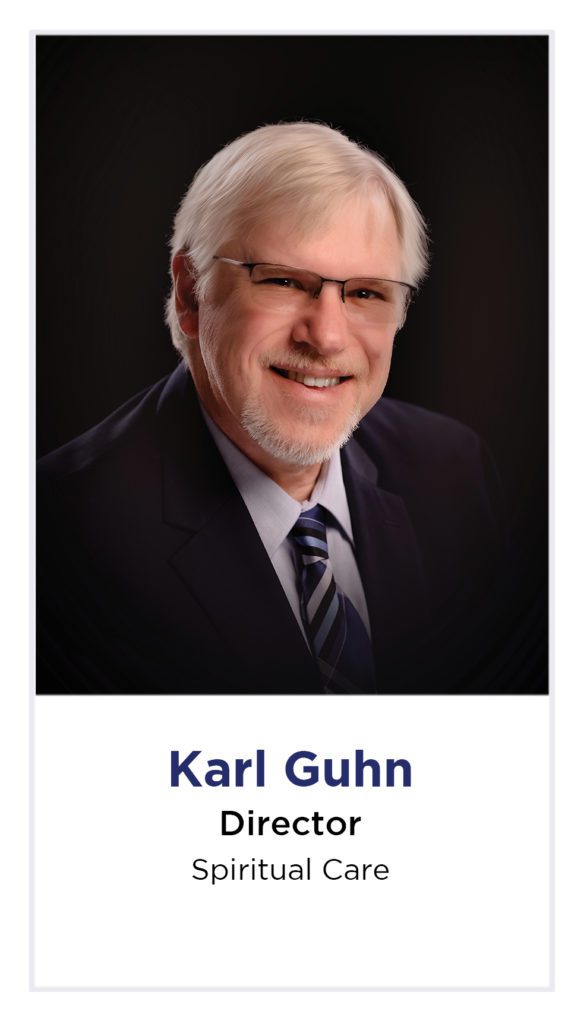 A number of years ago there was a resident who was completing her journey at St. John's. She had started at Mission Ridge. As she declined physically, she lived at the Vista for a while and spent some time in transitional care after a fall. She arrived at the need for skilled nursing and moved to a cottage. After she settled in her room, I paid her a visit to see how she was adjusting. During our visit, she asked me the following question, "Where does St. John's keep finding these wonderful young people to work here?" She observed that everywhere she went she had received great care from wonderful young employees.
Quality people providing mission driven care make us who we are at St. John's. The work here can be hard as we deal with the grief that so often accompanies ageing. We care for people in pain. We care for families who are concerned, at times even anxious for their loved one. In the midst of a pandemic, the work is doubly hard. Yet, residents and families alike (the vast majority), continue to share gratitude and appreciation for the work that goes on here.
Given the amount of Covid that was, and continues to be, present in Yellowstone County, we have done incredible work in keeping the residents safe. You have done incredible work. The resident's observation from years ago continues to manifest itself; there are wonderful young people work here. I would add, and some older ones as well.
At a recent leadership team meeting, (about 50 managers from across St. John's communities) our CEO took an anonymous poll. The question was, had we either had Covid or been vaccinated? Of those responding (I think it was almost everyone) 100% said yes. I think that speaks volumes, not only in leading the way and setting an example, but also in demonstrating one way we work to care for our residents and for one another. I know there remains resistance to the vaccine and there are valid reasons for not getting it. However, the vaccine remains the primary defense against the spread of the virus.
Residents, families, and colleagues notice your hard work during this difficult time. My observation is that the resident comment from years ago rings as true today as it did then. Thank you for being "wonderful young people" on a journey of hope, dignity, and love. Thank you for all the efforts throughout these past 15 months. You make this place, and the world, a better place.
Peace this day,
Pastor Karl