St. John's United: Wood Belly
July 28, 2022 @ 6:00 pm

-

8:00 pm

Free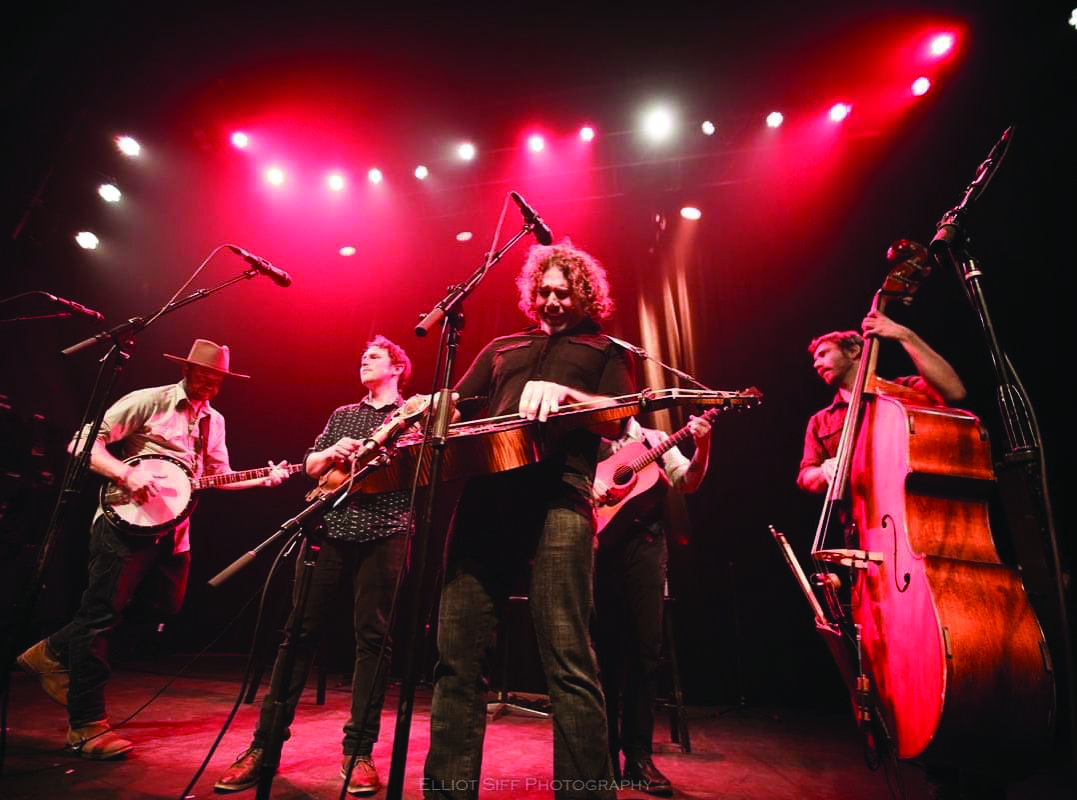 Opener: Jime Baum & Tammy Staples
FREE Concert Featuring
Wood Belly
Something downright mystical is happening on Colorado's Front Range. The very roots of traditional acoustic music seem to sprout from the dirt, shaking their dust into the winds of change, to be breathed in and become the soul of musicians who craft their songs here.
Such is the music of Wood Belly, a musical collective of Chris Weist (mandolin), Tom Knowlton (guitar), Chris Zink (dobro), Aaron McCloskey (banjo) and Taylor Shuck (bass).
The band has been garnering attention since the release of their 2018 debut album Solid Ground, which was followed by a win at the prestigious Telluride Bluegrass Band Competition (earning them a main stage performance slot at the 2019 festival), as well as a 2018 IBMA Momentum Band of the Year nomination.
The band first started playing together in 2015 and the music fell into place immediately. The instrumentation and rhythmic drive of the band is like a tree trunk centered in bluegrass with branches that uninhibitedly reach out in many directions. There is a powerful focus on songwriting, with influences from multiple genres.
Whether it's a hard driving bluegrass song, a multi–layered instrumental, a pop–oriented hook–laden tune, or a poetic waltz — each song has something to say. There's an identity, a message in every song, delivered in a characteristic Wood Belly style that is warm and true, occasionally haunting and the next moment light and uplifting. The timbre of voice and strings is solid, confident, honest and playful. Every member sings and vocals are a significant part of the Wood Belly sound.