St. John's United continuum of care extends beyond the Billings community and offering enhanced assisted living care through the services at Richardson Cottage.
Located in the quaint community of Laurel MT, Richardson Cottage is dedicated to serving the needs of our residents through person-centered care. Richardson Cottage has the capability to serve those who will benefit from memory care. Residents will find ongoing comfort in the familiar touches and shared communal routines and licensed memory care staff aid residents in finding familiarity in a secure and nurturing environment.
The paring of private en-suite apartments alongside community living areas and outdoor spaces encourage enduring fellowship while honoring individual privacy. Practical amenities that promote physical and social well-being at Richardson Cottage include:
Richardson has private or deluxe apartments, no one and two bedrooms
Outdoor spaces

Vegetable garden
Walking paths

Cozy gathering quarters with a fireplace, piano, and big screen TV
Game/activities room
Family-style dining
One and two bedroom en-suites
Laundry Services
Salon
ADA Jacuzzi Tub
Priority access to the full continuum of care at any St. John's United residence
St. John's United Servant Partnership Structure
As a mission directed organization, St. John's United fosters the sharing of God's healing presence in inclusive community settings. At Richardson Cottage, this is achieved using a Servant Partnership structure, by which living, and recreation is built around the resident, or Elder. In Hebrew, sharath means "to attend, to contribute, or minister unto, to serve, to wait."
The Sharaths at Richardson Cottage are universal workers that tend to the daily needs of the Elders and promote the nurturing, safe environment of Richardson Cottage. Assisted Living Coordinators supervise the Sharaths and direct the quality of care that Elder are receiving.
The final piece of our Servant Partnership structure involves the support team, composed of nurses, culinary staff, and administrators who ensure that the needs of Elders are met.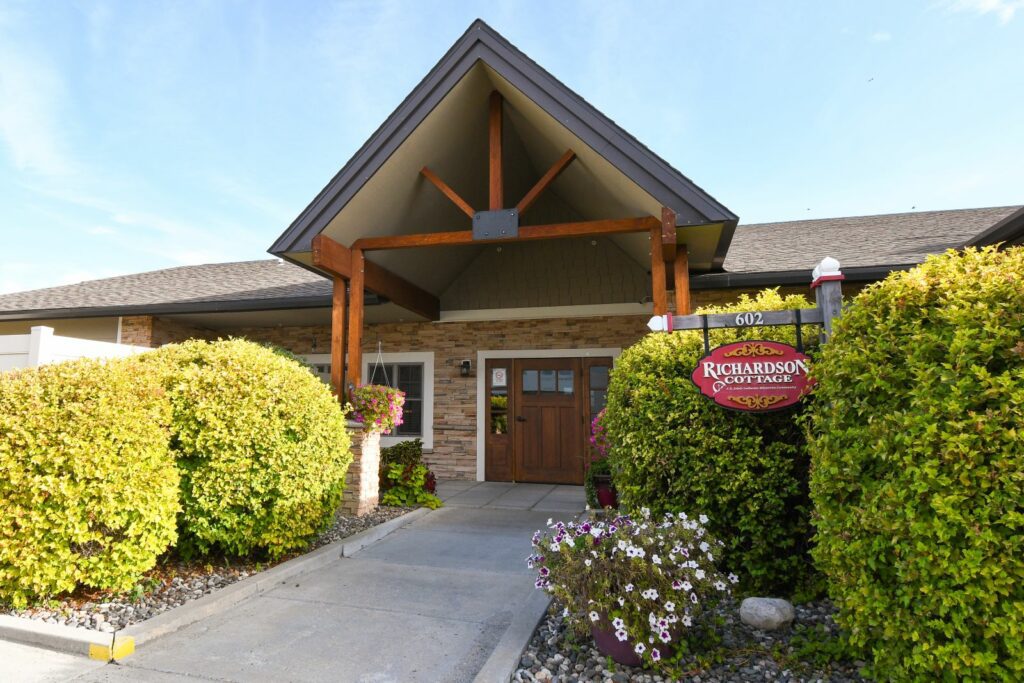 Please call (406) 628-1200 for more information.